Year-end review and news for 2022
A new year is upon us, 12 months to live new experiences and conquer new goals. It is time to look ahead, to be ambitious and to focus our energies on where we want to be in 12 months' time.
A new year is upon us, 12 months to live new experiences and conquer new goals. It is time to look ahead, to be ambitious and to focus our energies on where we want to be in 12 months' time.
Where do we want to be in 12 months' time? How are we going to get there? How did we get here? These are necessary questions to establish a solid roadmap capable of adapting to the ups and downs. Let's keep our jumpers on the ground for a moment so that we can then jump with all our energy towards new goals.
So far we have built legends together, shall we continue?
Developments in 2021
The year 2021 began with much uncertainty around the world. The pandemic had transformed our lives and would continue to do so. On the one hand, it is true that the option to practice sport at home was very positive for the spread of exercise with jumpers. Many people took the leap and decided to follow the distance classes of the Jumple instructors and others, fitness professionals, used their time at home to train. In fact, this year, the new Aerower distributors created in 2020 have been able to consolidate their sales and grow very quickly.
But on the other hand, the development of the pandemic raised many questions and made work very difficult due to health restrictions. Many Jumple instructors had to close their workplaces, and the production and distribution of Aerower products was too often delayed.
We were challenged to stay focused on our goals, to support each other, to move forward with determination, to be able to overcome all obstacles and to adapt to continue doing what we love. But that would not hold us back, species evolve more powerfully in the face of difficulties.
Below, we review all the new features that Aerower and Jumple Academy have presented during 2021, with the support of the community of professionals and the enthusiasts of exercise with jumpers.
More and better Aerower products
At Christmas 2020 Aerower had launched the special editions Jumper1 Luxor Gold and Jumper1 Luxor Silver, the first two models of a collection that would define 2021. In total, the Aerower Jumper1 Luxor collection includes four different models so far.
As you know, it owes its name to the Ancient Egyptian city that brings together some of the most important pharaonic monuments. 3000 years later, Luxor still inspires admiration. So, it was the perfect name for a collection that pays tribute to all those sportsmen and women who are proud to aspire to constant personal evolution.
As with other special editions, each model of the Aerower Jumper1 Luxor has been well received by rebound boot enthusiasts. In fact, all models sold out quickly. But we encourage you to follow our various communication channels and those of the official distributors, there are still precious stones to be discovered.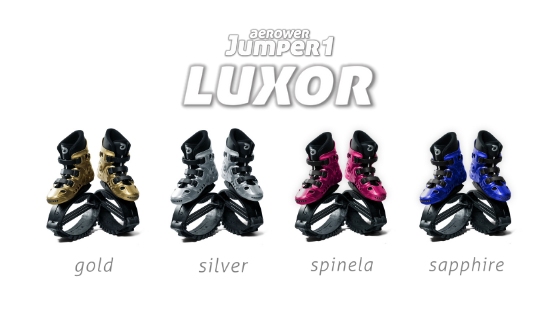 The other big launch of the year behind us is very recent and is again a sign of Aerower's desire to always offer the best experience. It is the new Liner J1+, a great improvement for the Jumper1. Developed by Aerower's R+D+i team and tested by Jumple trainers, this new liner features ergonomic and technical improvements and a sportier design, which you can learn more about here.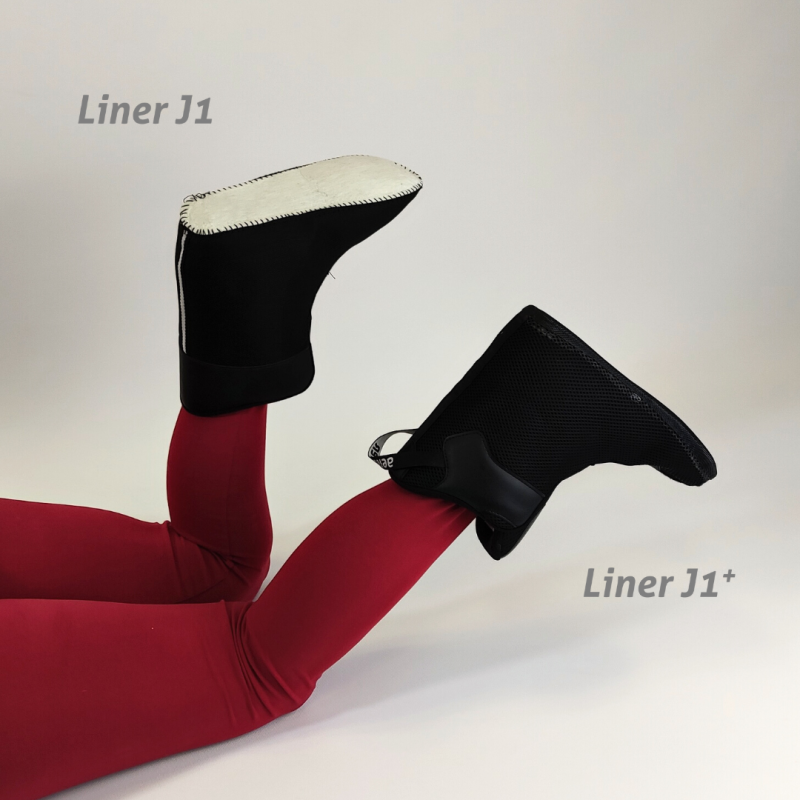 The novelties in 2021 also came for
the accessories that accompany training with jumpers
. The highlight in this regard was certainly the new colours of the Koala Bag, the bag designed specifically for transporting jumpers and everything you need for training.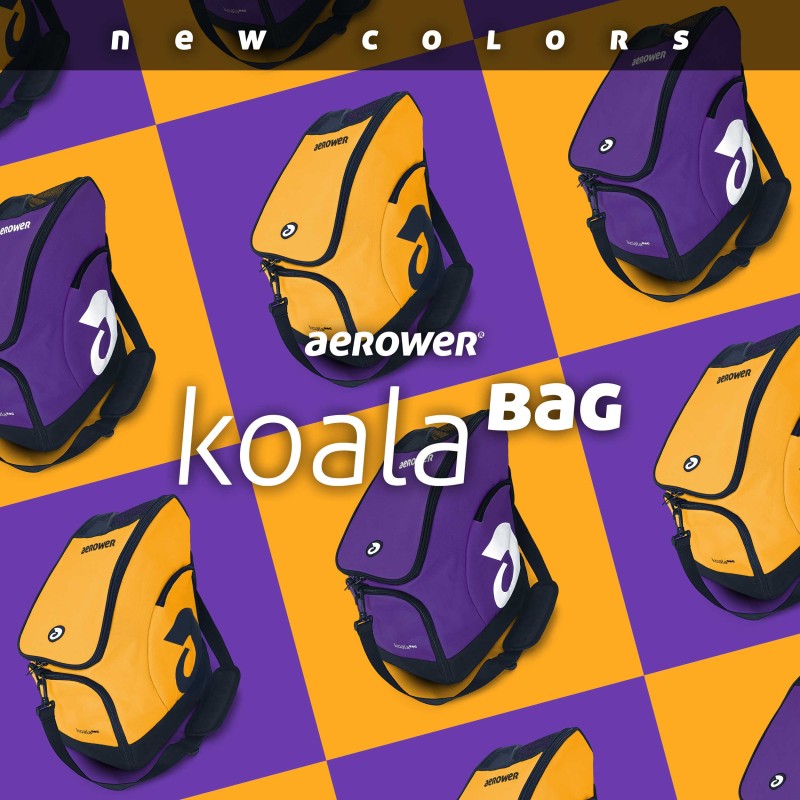 Two new Koala Bag colours have arrived, the Koala Bag Tyrian and the Koala Bag Pollen, purple and yellow respectively. And then came the Koala Bag Crypsis, whose design stands out from the rest because it is our first printed bag. Specifically, it is the first one with animal print. The animal print is always very present in everything we do and is always very well received by the public, as it is part of the essence of Aerower to be inspired by nature and the evolutionary capabilities of each species.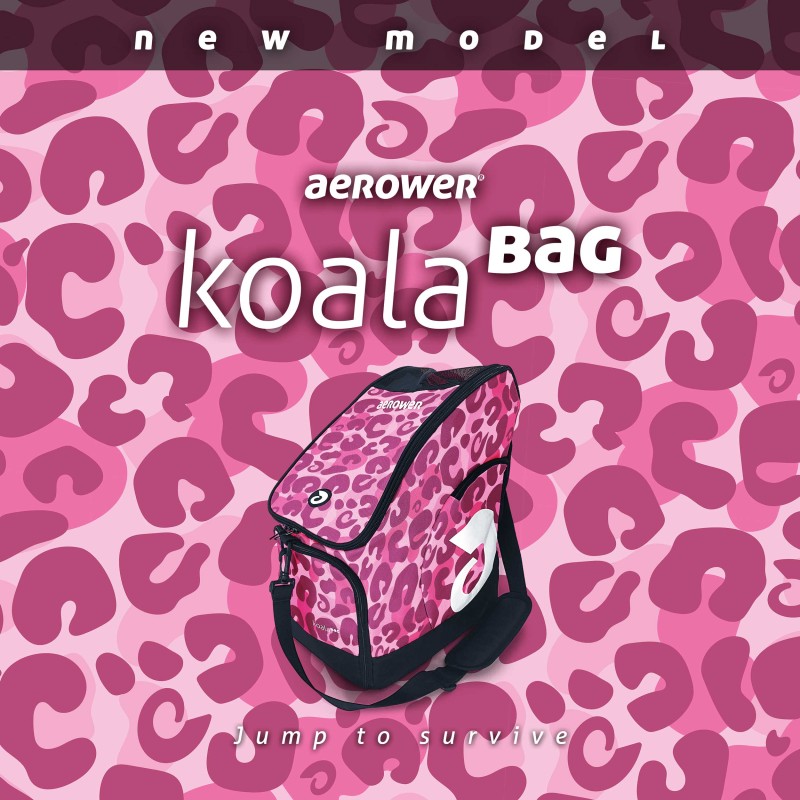 With these three new options, we continue to make progress so that everyone can express their own personality through the combinations they like best. This is something that has been present in Aerower since its inception: to accommodate all trends, so that all athletes can be represented. If exercise with jumpers is so versatile, so must be the material with which we do it.

Also in 2021 Aerower created new technical material specifically for exercise with jumpers. We are referring to the T-shirts and socks presented over the past year for various events of particular relevance.
On the occasion of the WeJumple RELOAD streaming festival, two models of T-shirts were launched, one for girls (available in two colours) and one for boys. We wanted everyone who took part in the festival, which recharged our energy after the hardest months of the pandemic. That's why we gave one to every instructor and trainer who took part and raffled many throughout the three editions of the festival.
As for the socks, in 2021 Aerower has created two new models. The first model is the WeJumple Pride Party socks, a very special event as it was the first on-site event after the pandemic. The second model was the Jumple Evolution socks for the new Jumple Academy training programme, launched in September at the Arnold Sports Festival Europe. Socks are one of the most important accessories when exercising with jumpers - remember that they should always be sporty, tall and thick! You can find more tips here.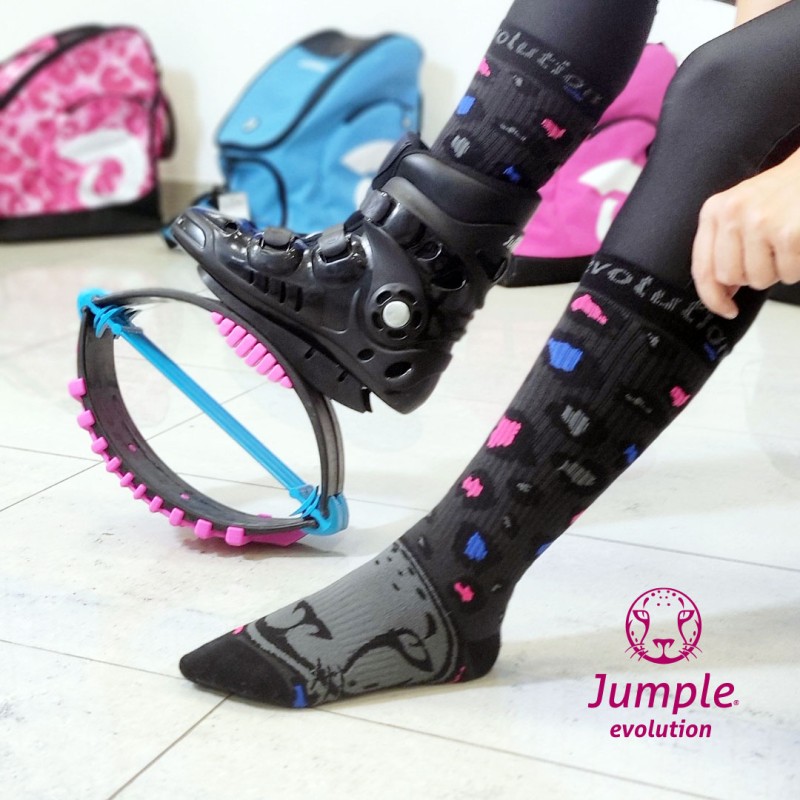 Since many of Aerower's product innovations have been linked to events, let's take a look at how we have experienced each of them.
The events that have brought us together
Events are always a great opportunity to enjoy jumping together and to introduce more people to the discipline we are passionate about. That's why Aerower and Jumple Academy dedicate a lot of effort and resources to their celebration and growth.

The first official event of 2021, one of the biggest to date, was the WeJumple RELOAD streaming festival. This festival had the main goal of recharging the energies of all those who love to exercise with jumpers after months of tough health restrictions. The festival was streamed live and for free on Facebook and YouTube, where by the way all the content is still available. Enjoy it whenever you want to enjoy an energetic class or learn more about the products and the discipline.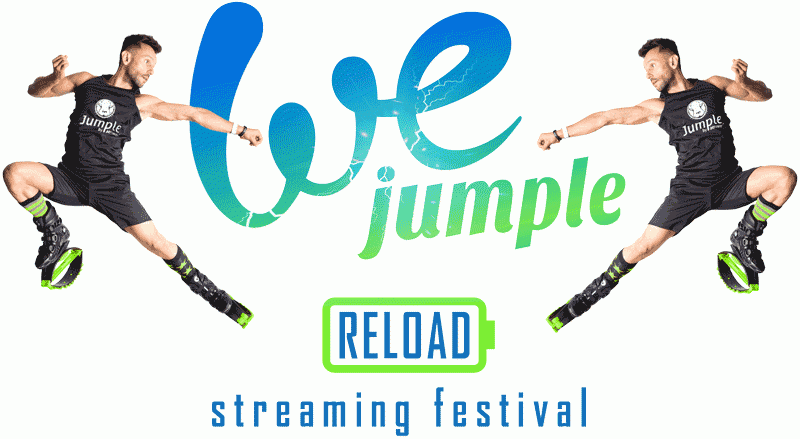 Throughout three editions (Spain, World Trainers and World Instructors), each lasting 7 days, we were able to enjoy interviews, classes and daily raffles of Aerower products. In total, up to 50 professionals from 14 different countries participated. It was very motivating to see how, despite speaking different languages, we all understood each other and had fun with the different contributions from each place. The same discipline experienced in so many different ways, once again the greatness of the versatility of this type of exercise. It was a real global connection.

Another very special event was the WeJumple Pride Party, held on 26 June in Almenara, Spain. This was the first official face-to-face event after the arrival of the pandemic and was also streamed live and free to all. It was another occasion to enjoy meeting and showcasing the values of inclusion and openness that define Aerower and Jumple Academy.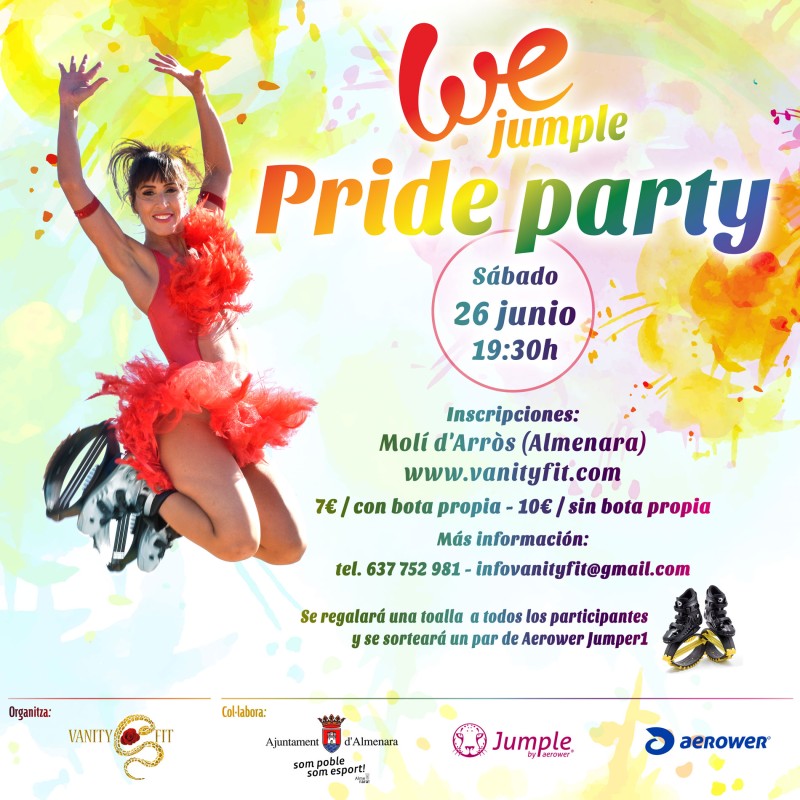 With the summer came two international sporting events that are impossible to stay away from. We are talking about the European Football Championship and the Olympic Games. Of course, lovers of jumpers also wanted to take advantage of the occasion to have fun. And spontaneously, a very participative challenge emerged on the networks.

Following the idea of Cristina Olmari, Italian Jumple trainer, to celebrate her country's victory in the European Championship with a challenge for all Italian Jumple classes, the idea arose to extend a similar challenge to all other countries. The Olympic Games were starting just 12 days later and it was a great opportunity for all Jumple lovers to proudly cheer on their national teams. Thus was born the #OlympicJumpleChallenge, which made us all jump for our national colours. Here you can see the best participations.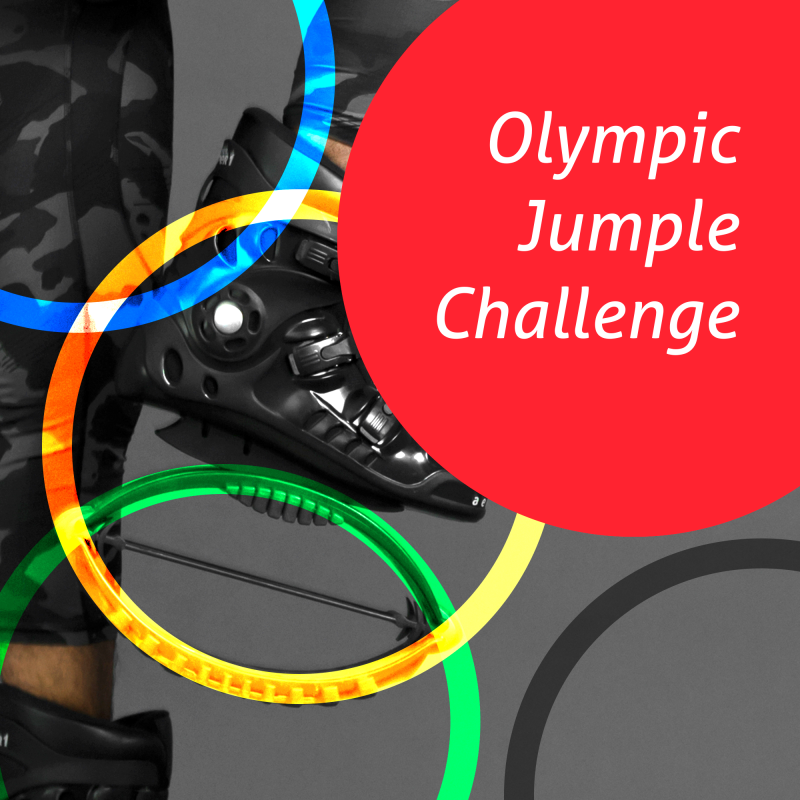 Finally, the last big event held in 2021 was the global launch of Jumple Evolution on 18 September. As you know, this is the new training programme and its launch deserved a big stage. The Arnold Sports Festival Europe was the chosen option. A place where all the latest sporting news are brought together every year in Europe. It was a massive event. Carlos Peydró (CEO of Aerower), Carol Pina (Director of Jumple Academy), trainers Jumple collaborators of the program, Jumple instructors and students coming from all over Spain, all those who followed the presentation live on networks and, of course, all those visitors of the festival who were attracted by the always surprising rebound footwear. If you missed the launch or want to relive it, here you can watch the aftermovie.

Thanks to each and every one of the people who have collaborated or participated in the WeJumple 2021 events!
The update of exercise with jumpers with Jumple Academy
In 2021 Jumple Academy has focused on its two main tasks: the organisation and management of training courses and the development of new training materials and programmes.

During this year, up to 48 training courses for new Jumple instructors have been organised worldwide, both face-to-face and distance learning. A highlight is the consolidation of online training. This option was introduced in 2020 due to health restrictions and in 2021 it has made Jumple courses even more accessible to everyone, reaching 20 countries where Jumple professionals are present!
The online option, of course, has also been consolidated in 2021 for distance, live or recorded Jumple classes. There are more and more options to train with a Jumple professional no matter where you live. If you want to take the leap into the most motivating discipline in fitness, you can start with the tips for getting started with jumpers or the free classes offered by the Jumple Academy on its new website.
The new Jumple Academy website (www.jumple.fitness) has also been launched during 2021. We encourage you to visit it, because you can find the following sections: "Jumple programmes", "Become a Jumple instructor", "Find a Jumple class", "How to start jumping", "Free online classes" and "Jumple certificate validity". Remember: a Jumple class is not forgotten!
And, of course, the great Jumple novelty of 2021 was the presentation of the new Jumple Evolution training programme. After several months of joint work between the Academy management and the trainers who have collaborated, the programme was presented in September. Behind a programme of these characteristics lies a great deal of research, creation, elaboration of written, audiovisual and even legal materials, meetings, corrections, organisation, management and communication, etc.
What is the status of implementation of this new programme as of December 2021? At the moment, the vast majority of Jumple trainers have already completed the refresher courses and are in the process of being evaluated by the Jumple Academy. This means that in 2022 Jumple Evolution training will begin, both Jumple instructors updates (free for all those trained in 2020 and 2021) and new instructors courses. We start in January!
The legend starts with you
During 2021 Aerower and Jumple Academy have also put a lot of effort into consolidating the community of athletes and professionals that year after year is growing around the project to renew exercise with jumpers. For this reason, in the projects developed, Aerower has wanted to give impetus to all professionals and students, as well as transmitting the values of the healthy lifestyle of which we are ambassadors.

In this sense, the promotion of the different communication channels of Aerower and Jumple Academy with the community has had a special weight: dissemination and publicity campaigns, more presence in social networks, creation of newsletters, development of materials and advice for professionals and amateurs, promotion of this blog, etc. But, above all, we have continued to take care of something that is already a hallmark of Aerower and Jumple Academy: attention to users and collaboration with professionals.
In our communication channels, we have taken advantage of the most important celebrations to announce important news and promotions, transmit our values or add a touch of humour. Our networks are a place open to all lovers of exercise with jumpers. Because together we jump stronger, higher, further.
It has been a year in which we have grown together, fought together and, above all, enjoyed a lot together. Each of us, who use jumpers every day to get a little bit closer to our personal goals, are building a legend together.
Our next jumps in 2022
The end of one year means the beginning of another, the continuity of what has been undertaken, but also the extra motivation of having new clear objectives for the next twelve months.

Therefore, there will be continuity in each and every aspect in which Aerower and Jumple Academy have put their heart and effort (products, training, events, community). We are aware that there is always room for improvement and we are going for it with an evolutionary, sporty and enthusiastic attitude, with #AerowerAttitude. But, above all, we are eager to conquer new challenges. Here are our most important projects for 2022.
Aerower products innovations
At the moment, Aerower's main concern related to its products has to do with the serious crisis of raw materials and transport that we are experiencing on an international level, as we explained here. It is a great challenge to ensure that all the demand for Aerower products is satisfied, as the causes are beyond our scope of action. For this reason, we would like to acknowledge and thank all the official Aerower distributors and our logistics team, who are making every effort to ensure that everyone can enjoy the best products for exercising with jumpers in the shortest possible time.
However, difficulties do not stop those who have clear objectives to evolve, as is the case with those of us who exercise with jumpers. That is why Aerower's R+D+i team continues with its projects to improve and develop new products. After the recent development of the new Liner J1+, Aerower is already immersed in the development of new products that will improve the experience for all those who love to exercise with jumpers. In fact, one of the next products we will be launching is specially oriented to show the identity and values of Aerower and its community. We are sure that such a wild product will surprise you.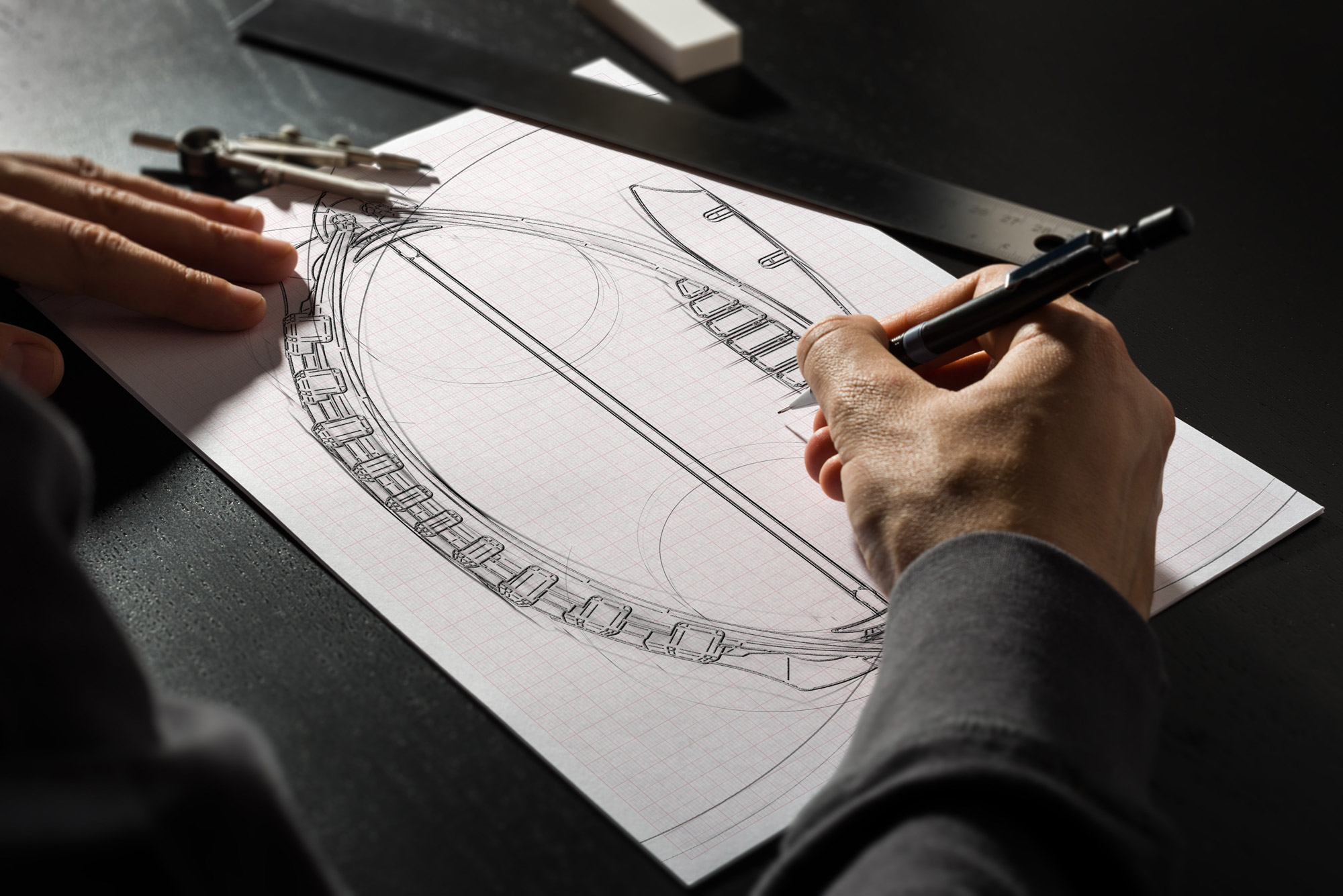 If only we could tell you everything! Keep an eye on our communication channels.
Looking forward to getting together again
On the events front, Aerower and Jumple Academy are firmly aiming to hold their international WeJumple festival again. We are very much looking forward to meeting again in person in 2022 and continuing to raise awareness of the exercise with jumpers. We can tell you that we are already looking at different options and we hope to be able to announce great things very soon.

However, these two years without being able to hold the festival in person have taught us the great advantages of online events. That's why this type of event will also continue, as a way to give a real sense of international connection to all our meetings.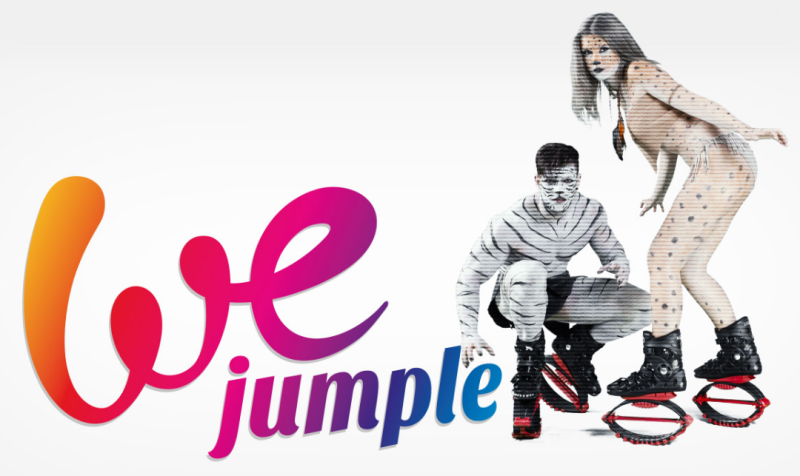 Of course, we must also highlight the role of the official Aerower distributors and Jumple trainers and instructors who continue to organise events at local, regional or national level and will continue to do so in the new year. They can count on our support and we are always open to collaboration.
Jumple Academy keep going strong
Jumple Academy has managed to be at the forefront of international training with jumper programmes over the past year and that is an incredible motivation. Therefore, at the beginning of the year, the Academy will continue to make progress in promoting the new Jumple Evolution programme and in supporting the professionals who obtain the certification.
We are also working on the preparation of new training programmes, which include other ways of training with jumpers. You will be able to find out more about these new programmes in the coming months.
The aim is clear: to keep growing the discipline that we love and that we enjoy. A growth both in level, in accordance with the latest scientific research and trends in fitness and training, and in dissemination. Exercising with jumpers is one of the most striking disciplines that exist, and when anyone tries it, they discover a great method to achieve their goals in complete safety and with a lot of fun.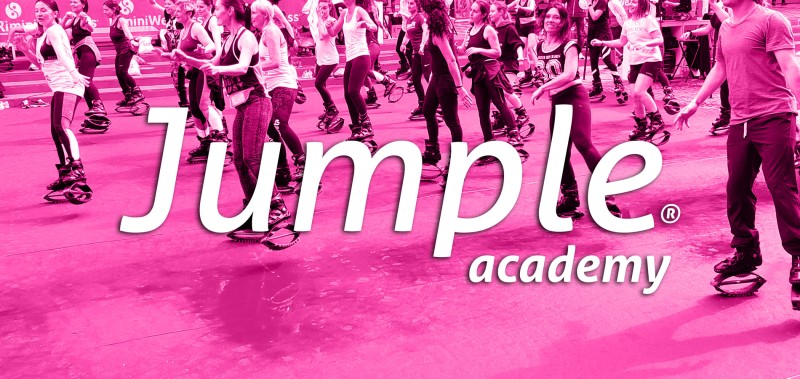 To keep up with the growth of the exercise with jumpers, Jumple Academy continues to work on supporting the Jumple community, as its new website shows. And as all Jumple professionals who become certified in the coming months will be able to discover with the new platform for Jumple professionals. It will be the meeting place for all of them, where they will find all the promotional materials and support for their classes: one reference class per month, specialisation courses, advice, etc.
We count on you!
As you can see, 2022 is going to be full of reasons to jump for joy: we are counting on you to continue creating legends together!
Do you have proposals or would you like more information on any aspect? Leave a comment to let us know your point of view.
And remember to share this post. Many may find in exercise with jumpers the way to achieve their fitness resolutions for the new year.